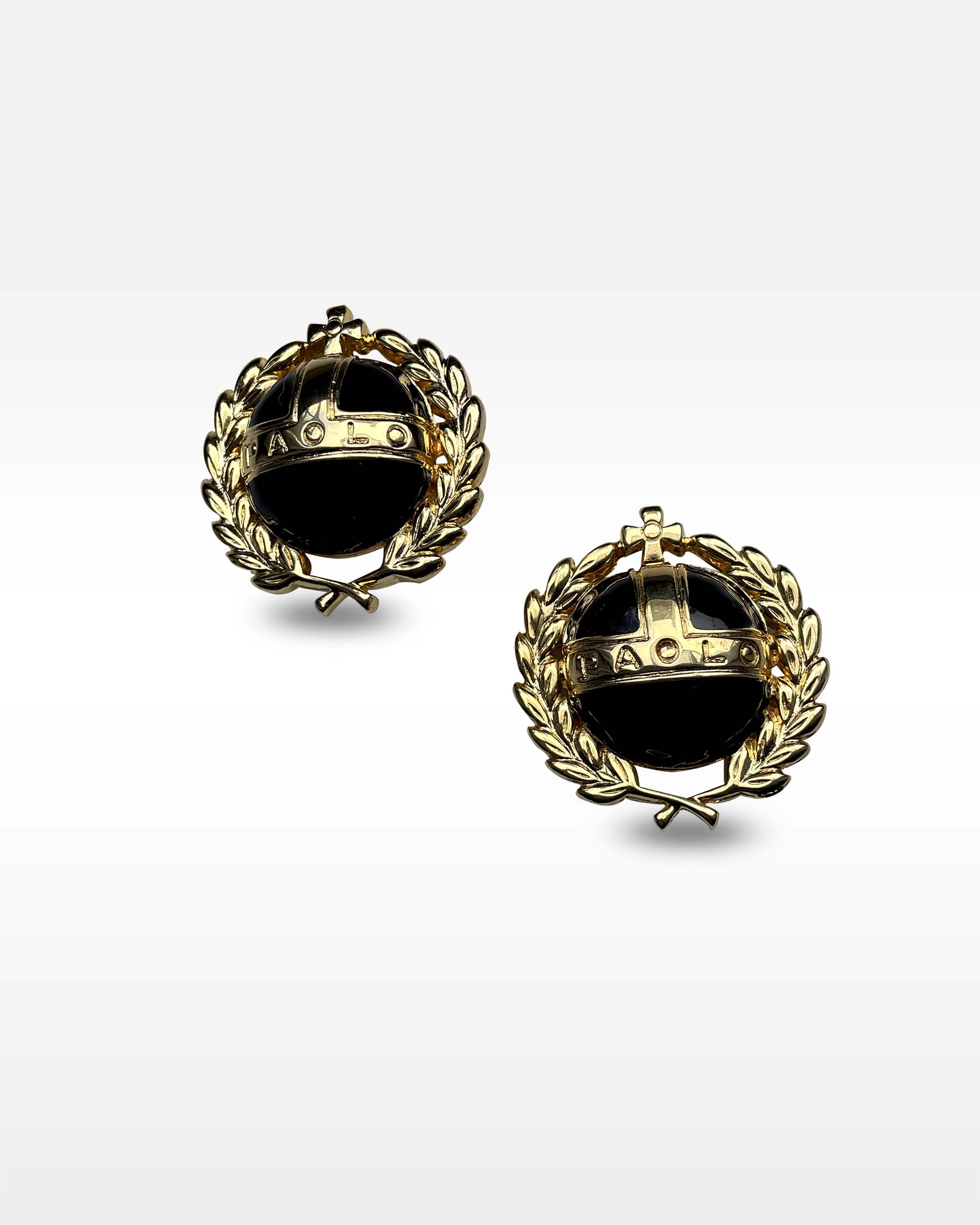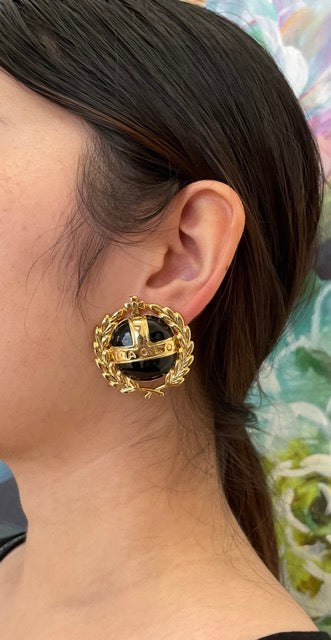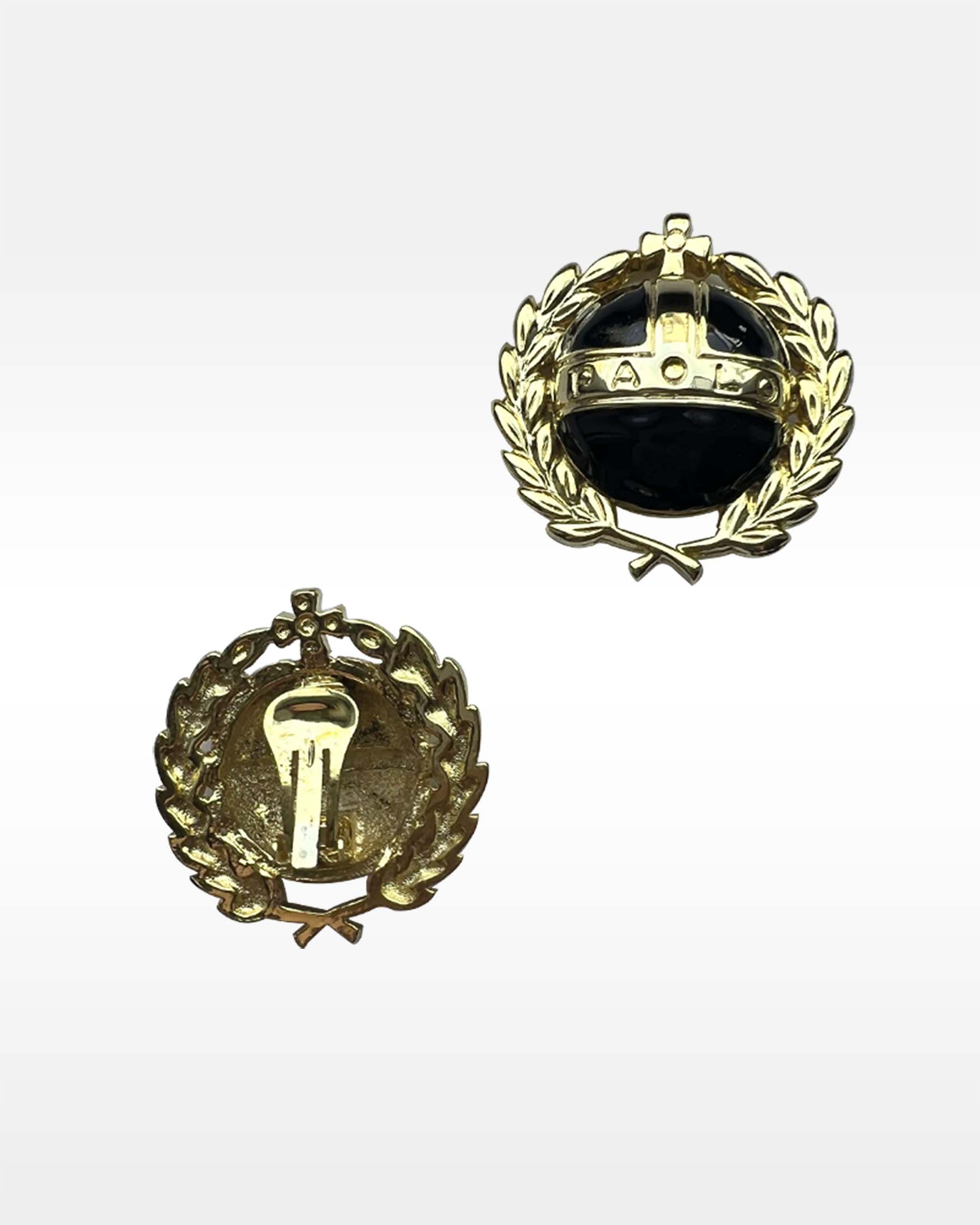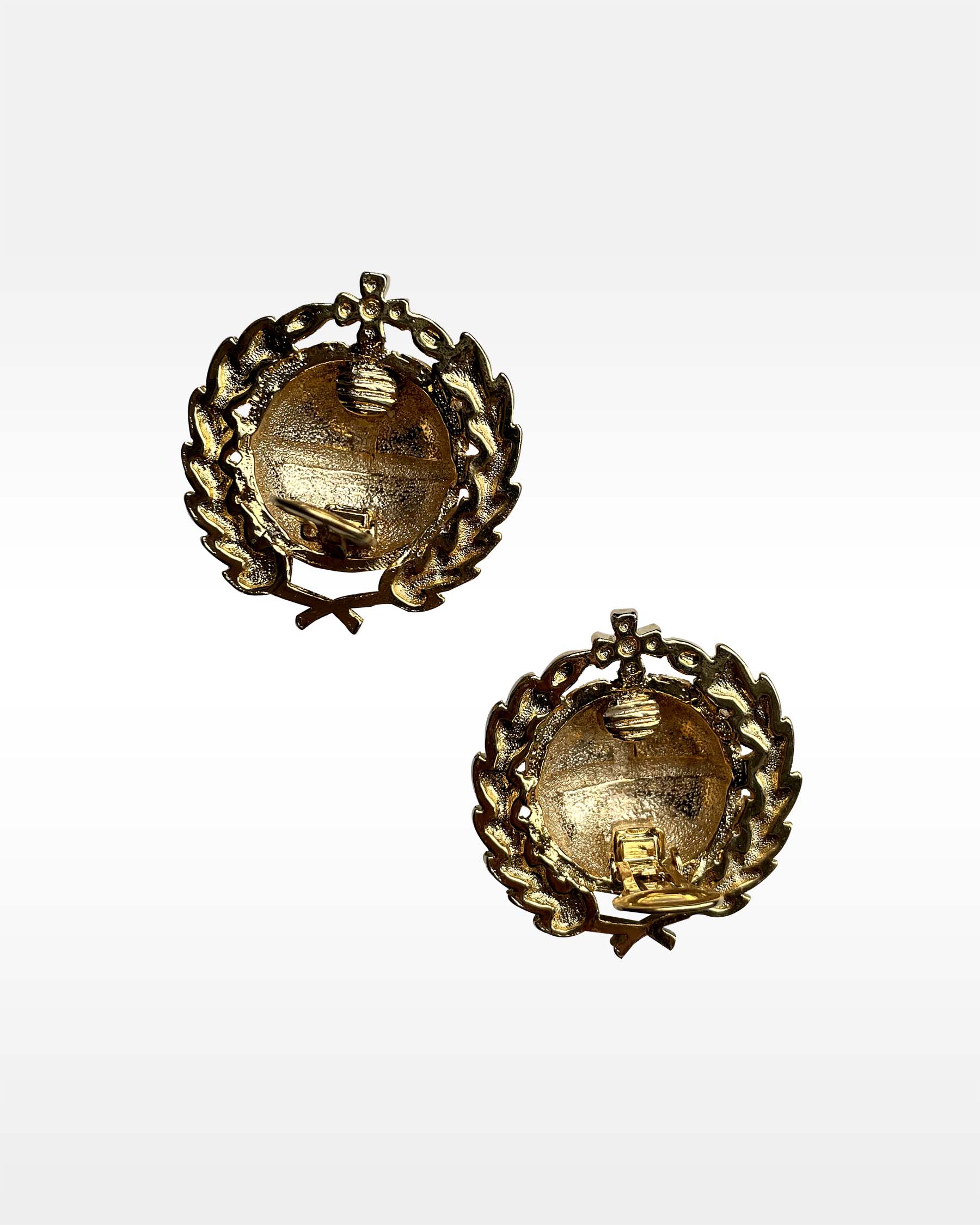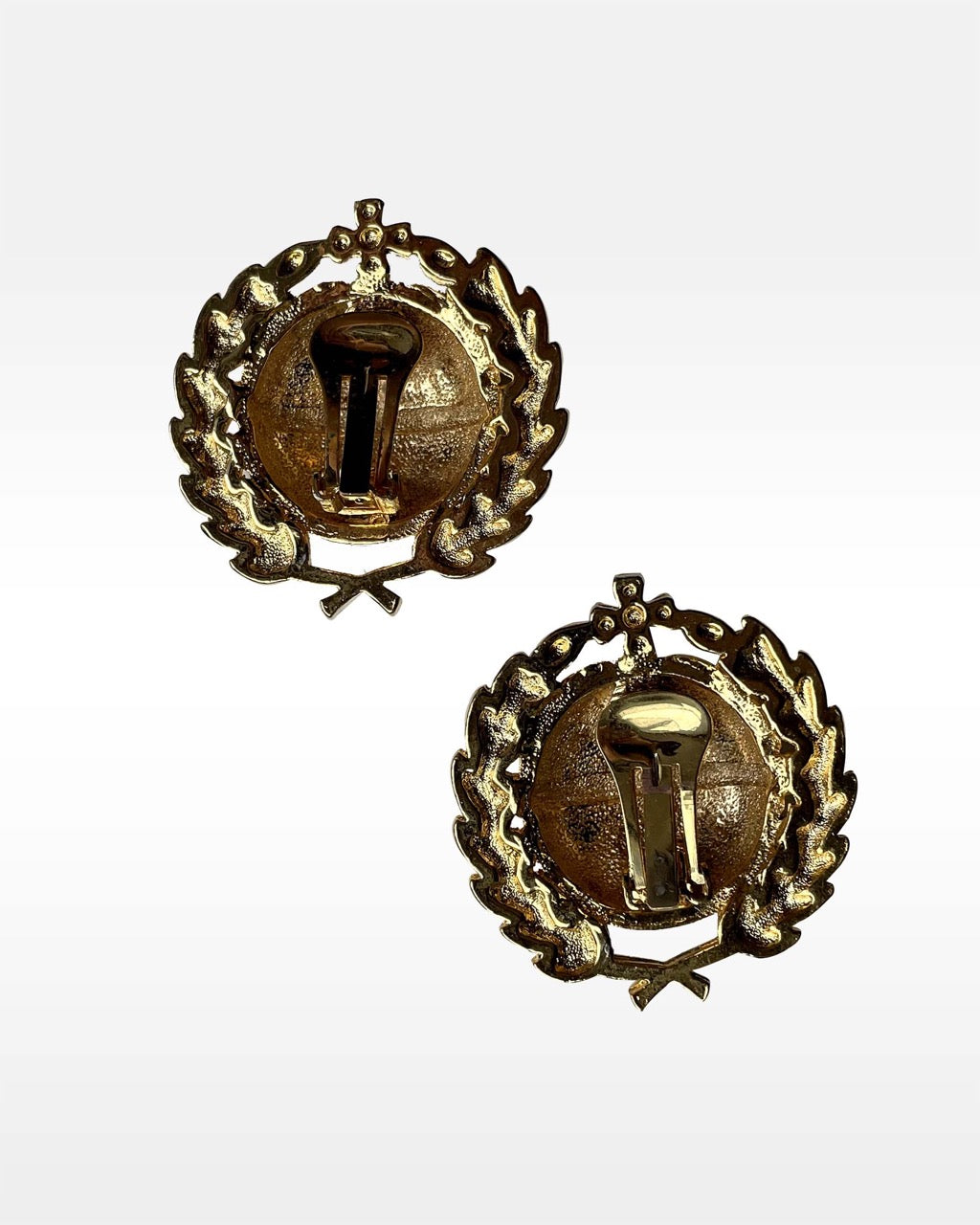 Paolo Gucci Orb Clip Earrings
Rare And One-Of-A-Kind Vintage Pieces
Each with black enamel center surrounded by gold laurel border topped with a cross. Signed Paolo across the front. 
Materials:
enamel/metal

Size:

1.75" long x 1.5" wide

Color/Finish:

black/gold

Condition:
excellent

Paolo Gucci was born in Florence, Italy in 1931 and was the grandson of Guccio Gucci, the founder of Gucci. He was the creative director of Gucci in the 1960s-70s and was credited with creating the double G logo, among many of the classic designs for Gucci. He had a falling-out with his family and founded his own brand in London in 1983. It was followed by legal battles between him and the Gucci company over the right to use his name. Paolo's business filed for bankruptcy in 1993. He passed away in 1995 from liver failure, a few months after his cousin, Maurizio Gucci was murdered. He was portrayed by the actor Jared Leto in the 2021 film, House of Gucci, which while entertaining, was not historically accurate about him.
Shipping Information

We use the US Postal Service, UPS, and DHL to ship worldwide. Ground, 2nd Day Air and Next Day options are available at checkout.

We offer free ground shipping in the United States on qualifying orders of $500 or more.

For international shipments, Vanessa's Vintage is not responsible for any additional customs fees, duty, or country-specific taxes that may be charged once the package arrives at the destination country. Those charges are the responsibility of the purchaser.
Returns & Exchanges

Domestic purchases shipped within the United States can be returned for a refund within 14 days of receipt. Items must be undamaged, and a return handling fee of $15 will be deducted from the refund amount. To request a return, please contact us here.

Please note all international sales are final and cannot be returned.
ABOUT
THE COLLECTION
The curated pieces in our collection date from the 1920s – 1990s. We sell original vintage jewelry from well-known designers such as Christian Dior, Givenchy, and Lanvin, as well as pieces from historic designers such as Coro, Hobé and Schreiner. We guarantee authenticity and each piece we sell is environmentally sustainable, unique, and beautiful. The vintage items in our collection are incredibly well-made and uncommon—because great craftsmanship and design are timeless and never go out of style.