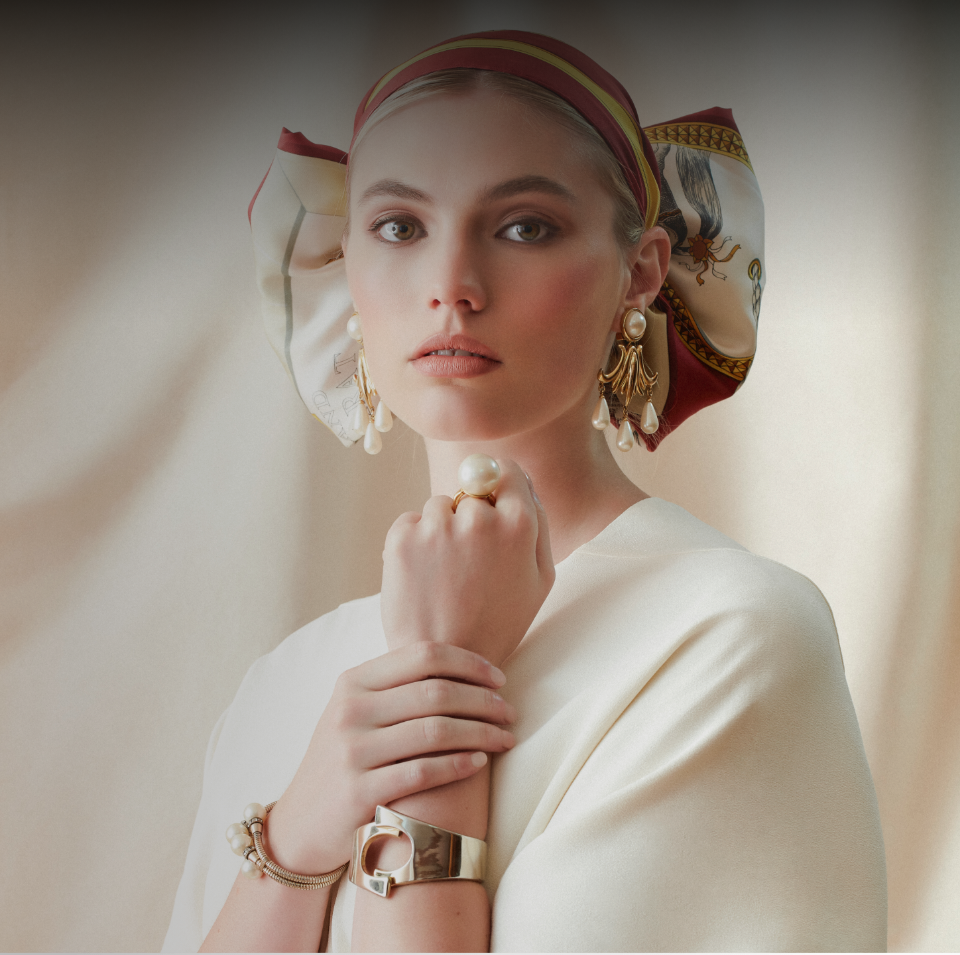 INTRODUCING
OUR VINTAGE COSTUME JEWELRY COLLECTION
Elegant, timeless, and unique pieces
As seen In
Go to slide 1
Go to slide 2
Go to slide 3
Go to slide 4
And speaking of powerful women, we questioned Samet about female dominance in

this niche industry.
ABOUT
THE COLLECTION
The curated pieces in our collection date from the 1920s – 1990s. We sell original vintage jewelry from well-known designers such as Christian Dior, Givenchy, and Lanvin, as well as pieces from historic designers such as Coro, Hobé and Schreiner. We guarantee authenticity and each piece we sell is environmentally sustainable, unique, and beautiful. The vintage items in our collection are incredibly well-made and uncommon—because great craftsmanship and design are timeless and never go out of style.
@VANESSASVINTAGE ON INSTAGRAM